Disclaimer: This is a personal blog. Any views or opinions represented in this blog are personal and belong solely to the blog owner and do not represent those of people, institutions or organizations that the owner may or may not be associated with in professional or personal capacity, unless explicitly stated.
Part One : Win with "Dell EMC VxRail & VMware VSAN Over Nutanix HCI"
Part Two : The Last HCI: vSAN, VxRail, and Nutanix
Part Three : Is Nutanix Doomed ? I Think Not !
Part Four: Is Nutanix Cheaper than Dell EMC VxRail !?
Things have settled down a bit in the HCI arena during the last couple of months, at least publicly, between VMware and Nutanix. This is always a good thing, allowing us to look into the agenda, strategy, and roadmap of both vendors as we approach 2019.
In my earlier post discussing the topic of VxRail and Nutanix, I noted that Nutanix has very minimal advancements to add to the market when it comes to pure HCI offerings as technically the technology has reached a very high level of maturity. As Nutanix moves to expand its portfolio with booming technologies such as Automation, Self-Service, Micro-Segmentation, Hypervisor, Cloud, SDN, and others, VxRail and specifically VMware have an opening to close the technical gap when it comes to their own HCI offering.
When comparing HCI features such native file services, native data protection, and management, yes vSAN and subsequently VxRail did have much needed missing features that Nutanix already had for some time now. With the release of vSAN 6.7u1 and coming release of VxRail 4.7, I wanted to discuss the coming features to Dell EMC and VMware joint HCI offering VxRail and what does that mean to Nutanix. On the other hand we will also touch base on what Nutanix has been up to recently and what that means to VMware.
New features of vSAN 6.7u1 that will very soon come with VxRail 4.7 release as well are as follows:
VxRail Manager integration with vCenter. All your VxRail infrastructure will now be managed from vCenter HTML5 fully functional.

VxRail Manager will now be able to manage multiple clusters.

vSAN will now support SCSI persistent reservations which means shared ISCSI disks will be available to physical/virtual machines and Microsoft Failover Clusters are supported.

VxRail will allow nodes with vSphere standard licenses to use DRS for upgrade purposes which makes the process fully automated even for standard licensed clusters.

vCenter will now show you usable disk capacity available in different configuration scenarios such as RAID1, RAID5, and RAID6 with different FTT values.

TRIM/UNMAP are now supported which means automatic space reclamation for virtual machine datastores which makes sure space not being used is always available.

More health checks and support graphics are now included making troubleshooting that much easier.

VxRail manager will be able to auto configure switches to meet its prerequisites in terms of networking.
These are great enhancements and VMware/Dell EMC are really picking up the pace here but core data protection and data services features are still missing such as native file servers CIFS/NFS and data protection snapshots/replication (vSphere replication and SRM are VM centric not vSAN datastore centric). Nutanix AFS does support CIFS/NFS and automates it from Prism on top of Nutanix remote data protection supports synch/asynch/metro/NearSync using Prism as well which to me means native.
From my own experience, File services always gave Nutanix an edge especially with VDI environments for profiles/data and for SMBs wanting to run highly available file servers. Now with vSAN 6.7 ( No VxRail version for that ) you can manually do ISCSI shared disks and create a supported MS failover cluster but that is not native ( although Nutanix does use MS FS Failover cluster in the backend though invisible to the user).
The good news is that VMware has already put these two very important features in technical preview and is in the advanced stages of testing:
vSAN Native Data Protection: enables administrators to take local space efficient snapshots with as low as 5 min. RPO, replicate to an NFS archive storage solution, and replicate to other vSAN clusters even connected to different vCenters all natively through storage policies. The end result is local and remove native data protection with no performance hits.
–

vSAN Native File Services: enables administrators to create and manage file shares natively from vCenter utilizing the power of policy based management. Initial release will support NFS and CIFS will soon follow with AD integration for share/security permissions.
So in a world where both of these services are production ready, native, and integrated within the VxRail offering, the gap between VxRail and Nutanix is completely closed and the power of the whole VMware suite comes into play when pitching these solutions to customers.
In this state, VMware has perfected its HCI offering, while Nutanix will need significant time and effort to catch up on Automation, SDN, Cloud, and EUC, some of the technologies it is currently working on extensively to make AHV enterprise ready until ecosystem products integrate with AHV.
Nutanix SDN Flow and Automation Calm are definitely a step in the right way but lets put things into perspective here. Can Flow be compared with NSX-V or NSX-T ?, can Calm be compared with vRA and its accompanying suite ? Surely not at least as of now and this is a fact. Knowing Nutanix, they will surely aspire to do better, yet this will take significant time, which is only good news for VMware.
Nutanix has been on a spree of hiring EUC community professionals especially this year 2018 after which it announced the acquisition of Frame which for the record is an amazing technology but limited to specific use cases, one that will increase in the future with cloud adoption. Having as many community  professionals on your side when tackling EUC products is of the essence, just look at VMware driving their EUC by hiring some well known people in that area as well.
Nutanix has now also replicated VMware certifications naming convention and approach/procedures it seems. I really have no idea if that is on purpose or why, but seems a cliché to say the least. Is it because so many of its employees are X-VMware ? One would only wonder why a multi-billion dollar company would go down this path … !
Worth mentioning that Nutanix pace of innovation especially on AHV/Prism is to be complemented. Taking on giants like VMware is not to be taken slightly given that vSphere just hit 20 years. Their issue is not technology but rather sales/marketing approach. You don't need to burn VMware to gain market share nor do you need to stand in VMware shoes to position AHV. They really have a good product and should concentrate more on their offerings add value rather than how to burn VMware at customer engagements.
VxRail on other hand did not deliver on what was promised of zero day support on vSAN 6.7u1 release. It was not an official statement but I will always say that a joint product means teams aligned working together on the ground which should result in simultaneous releases and support. If we see the VxRail update package within a month, I would say that is an achievement and acceptable from a business perspective.
VxRail also has very rigid rules when it comes with messing with the configuration it was initially initialized and built-upon. I do understand why and completely agree, but support needs to be a bit lenient in this area and have other options than "reset your appliance" when certain initial configs need to be changed for some very custom reason.
In the current state of VxRail/vSAN and Nutanix, at least in the near future, both parties reminder me of Winston Churchill renowned saying: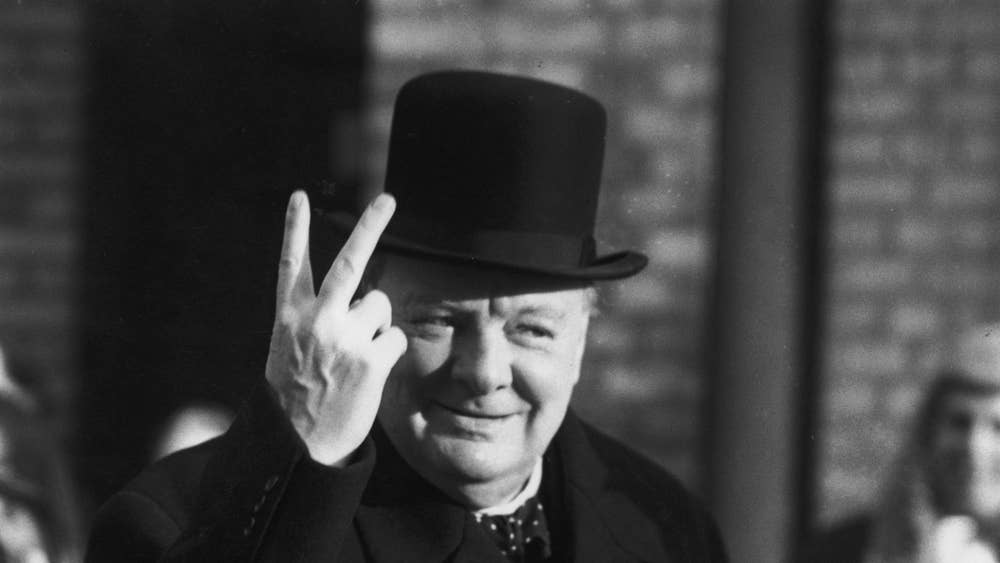 "I may be drunk, Miss, but in the morning I will be sober and you will still be ugly."
Fortunately, I work for a company that sells both VxRail and Nutanix, and we are fortunate because its not a matter of this or that but its a matter of what are my customer requirements and which product meets those requirements. Both are good technologies with differentiating features that can address different customer requirements regardless of politics or so.
Part One : Win with "Dell EMC VxRail & VMware VSAN Over Nutanix HCI"
Part Two : The Last HCI: vSAN, VxRail, and Nutanix
Part Three : Is Nutanix Doomed ? I Think Not !
Part Four: Is Nutanix Cheaper than Dell EMC VxRail !?
May the Peace, Mercy, and Blessing of God Be Upon You